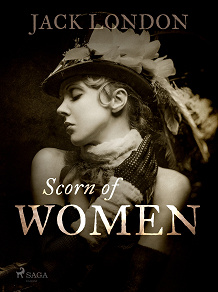 Scorn of Women
A tale of literal and proverbial gold diggers.

Not the incel manifesto you might expect, 'Scorn of Women' is one of Jack London's rare attempts at playwriting, being a three-act adaptation of his short story of the same name. It is available in London's 1901 collection 'The God of His Fathers'.

Floyd Vanderlip has made it big in the Klondike Gold Rush and has, in unrelated news, caught the eye of the local womenfolk. Promiscuous dancers, married women and Floyd's actual fiancée all want the 'lip' treatment and so he becomes spolied for choice on the ladies front.

A comedy of class, manners and manipulation, 'Scorn of Women' takes the reader to the golden age of Yukon Territory, Canada (1896-1899) where London – ever the socialist, brings together all layers of society under one roof in the hunt for that noblest of metals. And while it has been long excavated, nobody will leave the ball with their hands clean.

Jack London (1876–1916) was an American writer and social activist. He grew up in the working class, but became a worldwide celebrity and one of the highest paid authors of his time. He wrote several novels, which are considered classics today, among these 'Call of the Wild', 'Sea Wolf' and 'White Fang'.
---