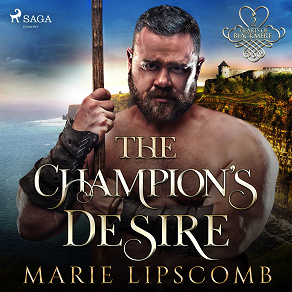 The Champion's Desire
Now no longer the Lady of Blackmere, Natalie joins the travelling troop of legendary champions as they hunt down the traitor who arranged the siege of the town of Blackmere. Along the way, Natalie and Brandon the Bear find themselves increasingly romantically entangled, and struggling to keep their love a secret. When Brandon is faced with the difficult choice between the life he has always known and his new lover however, their future is thrown into doubt. The Champions Desire is the second novel in the erotic romance series 'Hearts of Blackmere' by Marie Lipscomb.

Marie Lipscomb is a romance author from the north of England. Now based in the USA where she lives with her husband, Marie first fell in love with storytelling when she studied creative writing at the University of Cumbria. Her stories are full of unlikely heroes, fantastical elements, and steamy romance. She is the author of the 'Hearts of Blackmere' and 'Vixens Rock' series.
Listen to sample
---