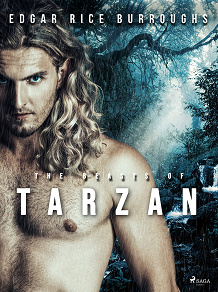 The Beasts of Tarzan
Old enemies are back to make life hard for Tarzan in 'The Beasts of Tarzan' (1916), the third novel in the thrilling adventure series by Edgar Rice Burroughs. Dividing their time between Africa and England, Tarzan and Jane and their little son Jack are comfortably settled. But when they get kidnapped and separated, they must fight harder than ever to find a way back to each other. Tarzan returns to his roots in this particularly jungle-oriented novel in the series, and, using his primal intelligence, manages to secure the help of a panther, a native warrior, and a tribe of apes. Relentless in its pace and drenched in cliffhangers, this might just be the most exciting Tarzan novel yet.


Edgar Rice Burroughs (1875-1950) was an American author, best known for his novel 'Tarzan of the Apes' (1914) and its sequels as well as the Barsoom series. During World War II, he was one of the oldest U.S war correspondents.

---