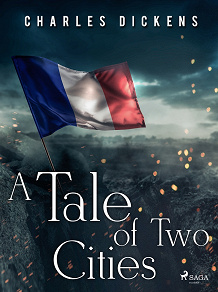 A Tale of Two Cities
"It was the best of times, it was the worst of times," writes Charles Dickens in the opening of this dark and meaningful classic novel. It is the year 1775 and Jarvis Lorry is tasked with a secret mission for his employer. 17-year-old Lucie Manette joins him on his travels from London to Paris and is shocked to learn that her father is alive and has been released from eighteen years in a Paris prison. Set in the two metropolises just prior (and during) the French Revolution, Dickens paints a distinct picture of the social and political events of the time. 'A Tale of Two Cities' is masterfully written, includes Dickens' perhaps greatest villain, and ties up everything in an especially satisfying ending.


Charles Dickens (1812-1870) was an English author, social critic, and philanthropist. Much of his writing first appeared in small instalments in magazines and was widely popular. Among his most famous novels are Oliver Twist (1839), David Copperfield (1850), and Great Expectations (1861).
---