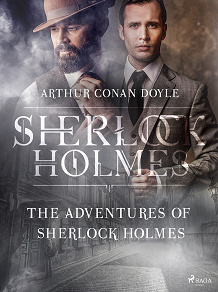 The Adventures of Sherlock Holmes
Arguably the best compilation of mystery stories ever, 'The Adventures of Sherlock Holmes' (1892) is for any lover of intrigue and sophisticated humour. Sherlock's talent for solving cases based on things only he notices never disappoints, and everyone's curiosity is sure to be sustained till the end of each story. There is a reason Sherlock Holmes has been adapted more than a hundred times for various media. 2009-2011 saw Robert Downey Jr. and Jude Law as Sherlock and Watson, and even Will Ferrell has taken a stab at the popular character. Fans of the popular BBC series 'Sherlock' (2010-2017) by Doctor Who showrunner Steven Moffat, which starred Benedict Cumberbatch and Martin Freeman, should definitely check out this original source material.


Sir Arthur Conan Doyle (1859-1930) was a British writer, best known for his thrilling stories about the adventures of the detective Sherlock Holmes. He published four novels and more than 50 short stories starring Sherlock Holmes and Dr. Watson. The stories are seen as important milestones in the history of crime fiction.
---