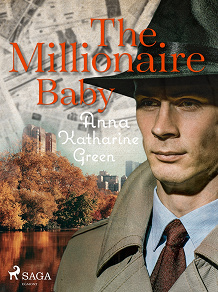 The Millionaire Baby
Five thousand dollars is offered in reward to whomever finds the six-year-old heiress, Gwendolen Ocumpaugh, who has disappeared mysteriously from her home. Mr. Trevitt, a private detective, is on the case and when he discovers two lost shoes in the surrounding are – both for the same foot! – he suspects a conspiracy is at play. 'The Millionaire Baby' (1905) is a story by American crime writer Anna Katharine Green; a delightful mystery with fascinating characters and twist after twist after twist.


Anna Katharine Green (1846-1935) was an American poet and novelist. She is best known for her novel 'The Leavenworth Case' (1878) with which she became one of the first American writers of detective fiction. Agatha Christie cited Green as an influence on her own writing.
---