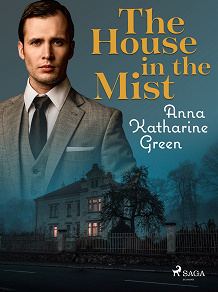 The House in the Mist
'Enter, sir; you are the first to arrive...' When young traveller Hugh Austen, hungry and weather-beaten, seeks refuge in a lonely mansion, he finds himself entwined in the gruesome business of an appalling family. Mistaken for a relative himself, he soon learns that the will of a dead man is about the be read, an inheritance about to be divided. But only between the family members who are present at the appointed hour. With 'The House in the Mist' (1905), detective writer Anna Katharine Green departs from the genre that made her famous and tells a surprising and deliciously horrific story full of twists and revenge, which is bound to satisfy.


Anna Katharine Green (1846-1935) was an American poet and novelist. She is best known for her novel 'The Leavenworth Case' (1878) with which she became one of the first American writers of detective fiction. Agatha Christie cited Green as an influence on her own writing.
---